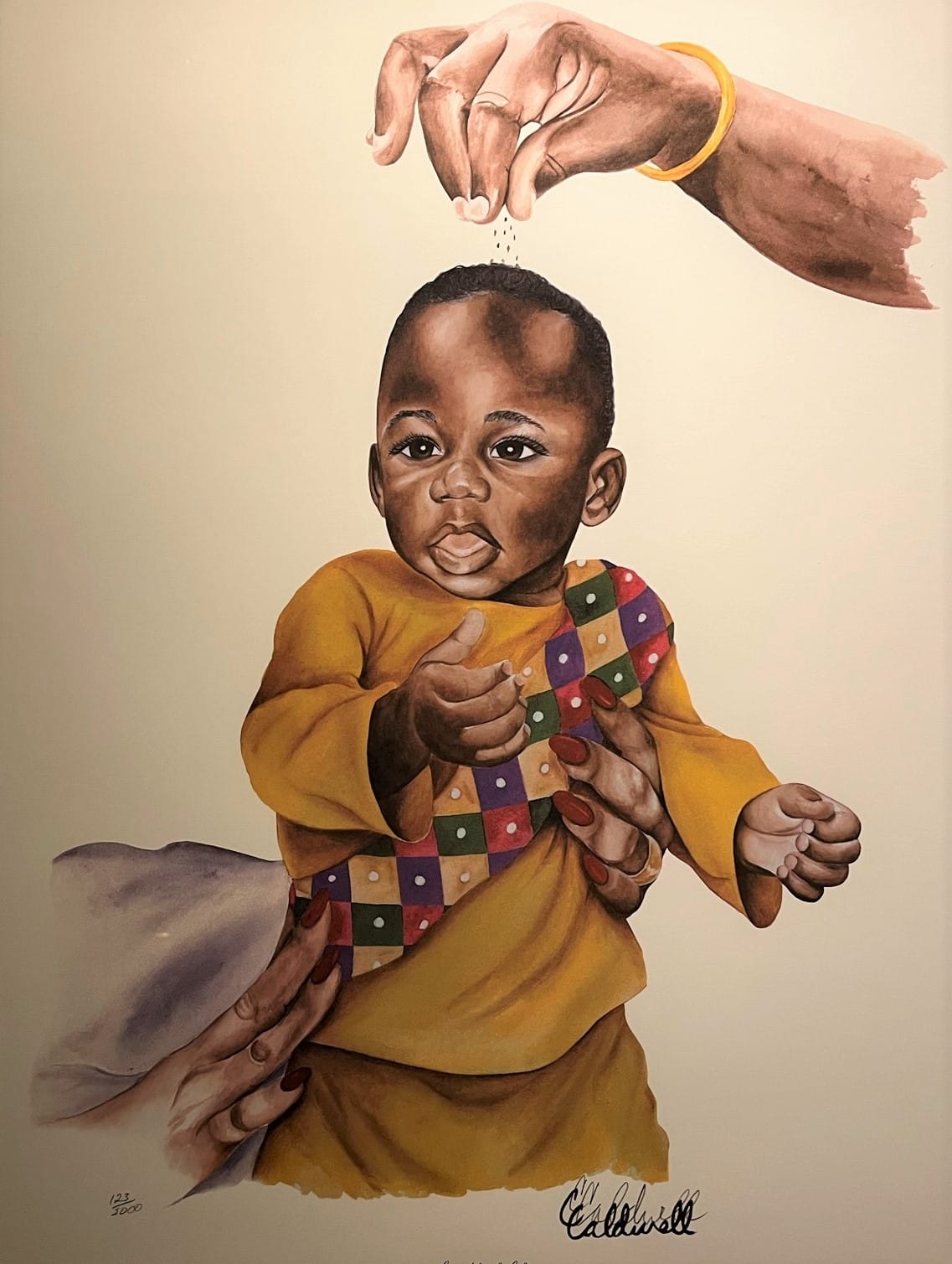 The Basilica of Saint Mary is committed to the hard and important work of anti-racism and racial healing. Struck deeply by the trauma of the death of Philando Castile in 2016, Basilica staff, leadership, and parishioners have committed to learn, grow, and work for change in racism on all levels: within and between themselves (internalized and interpersonal), within The Basilica and other institutions, and racism embedded in structures.
This work requires trust and willingness to enter into relationships. It requires those who are comfortable to get used to discomfort. It requires us to deeply believe in and embrace the call to let go of priviledge and power in order to heal and build a diverse community of love.
Read and embrace The Basilica EDI Position Statement. Learn about ways to engage together in this work. Explore resources to grow and be transformed.
"We cannot tolerate or turn a blind eye to racism and exclusion in any form and yet claim to defend the sacredness of human life." 
- Pope Francis, reflecting on the killing of George Floyd
The Basilica of Saint Mary is a Catholic community rooted in the Gospel of Jesus Christ. Our faith calls us to uphold the absolute dignity of all people. All are beloved children of God. 
With Minnesota "having some of the highest racial disparities in the nation despite being ranked one of the best places to live" , we need to recognize our complicity in enabling racism to persist in our community. In acknowledging racism as America's original sin, as Catholics and a Catholic community, we confess our sin with the purpose of making atonement.  
Our Prayerful Intent 
The Basilica will work to eliminate racism within the parish and the broader community. The Basilica will not be neutral in the face of any kind of injustice.
We will work to understand how institutionalized racism is present within The Basilica organization. Relying on established Catholic Social Teaching principles  to guide us, we will work towards healing and reconciliation in our own parish. We need to build trust with all members of our parish community so that our words, actions, and thoughts are reflective of the total body of Christ.
 In service to all, we will do this by:
Nurturing an environment within our parish that provides equity, diversity and inclusion for all  through opportunities to engage in dialogue, education, and compassionate solidarity
Identifying where institutionalized racism is in our parish while embracing an openness to reform our policies, practices, and procedures 
Providing opportunities for personal transformation, while working toward systemic change
Working in collaboration with others in our community to deepen our impact both within our parish and within our larger community
In the words of Pope Francis reflecting on the killing of George Floyd: "We cannot tolerate or turn a blind eye to racism and exclusion in any form and yet claim to defend the sacredness of human life."
Both within our parish and our city, The Basilica will set an example of living out the Gospel of love. Others will feel compelled to follow this example because of how determinedly we strive for justice and peace.
This work is ongoing.  We recognize we will fall short, and we need to build a culture of accountability.  Attaining this integrity will enable us to turn this work outward to the community at large.  
Come Holy Spirit, give us strength, courage, and guidance for this journey and vision. Amen.
Basilica EDI Goals: May 2022
Equity, Diversity and Inclusivity (EDI) goals for The Basilica of Saint Mary include opportunities for relationship building, formation, training and educational experiences, storytelling, engagement, healing opportunities, and research.
The four goals and current action items include:
1.  Increased understanding of implicit/unconscious biases and its effect on each of us and our parish community
Provide opportunities of one-time trainings/workshops for those who seek to begin the work and those who want to continue to grow.
Provide training for volunteer leaders of all ministries to ensure they understand The Basilica EDI Position Statement, how to engage for racial equity and to ensure they are equipped to live it out in their ministry.
How can people get involved: Attend a one-time training and/or workshop offered through zoom or in-person.
2.  Increased opportunities to listen to voices from the community, underserved and marginalized populations in our parish and in the community
Strive to better understand the history and experiences of underserved and marginalized populations 
Learn from and leverage the social justice work of Catholic Charities and Minnesota Council of Churches through partnership with these community resources
How can people get involved:  Look for ways to engage throughout the spring and summer in restorative justice circles. Plan to listen to and share, in respectful and healing ways, the voices and stories of prejudice and racial injustice from within the Basilica community and the community at large.
3.  Increased opportunities for personal transformation to support staff and parishioners in working toward systemic change.
Plan and implement virtual and in-person educational forums and discussions that unpack the history of racist practices in our culture.
Host community partners and hear the stories of immigrants in our community
How can people get involved: Help plan educational forums and discussions and/or join a Small Christian Community that reads and discusses books that explore the intersection of systemic racism and our faith.
4.  Increase diversity at all staff levels and in volunteer ministries.
Identify methods to gather information about the diversity in our parish, for accuracy and analytical importance, and then determining a timeframe for implementation.
Launching a parish survey with demographic and interest questions, likely in winter 2023..
How can people get involved:  When available, participate in completing the electronic survey to gather demographic information of our parish community to use as a benchmark and then again later in the future to assess change/growth.
Videos & Podcast
Filmmaker Ava DuVernay explores the history of racial inequality in the United States, focusing on the fact that the nation's prisons are disproportionately filled with African-Americans. This film provides a rare, comprehensive look into the need for reforming the extraordinary racist world of US legal and incarceration systems for people of color. Available on Netflix.
The Racist Sitting in the Church - Visual Presenation by Fr. Massingale
A conversation with Black Catholics to develop an informed and cohesive voice as leaders when addressing the historical and present day implications of racism within our country and our Church.
The Language of Prayer for BIPOC -  Interview with Cole Authur Riley (starts around mintue 5)
Cole is the creator and writer of Black Liturgies— a project seeking to integrate the truths of dignity, lament, rage, justice, and rest into written prayers. 
Sister Thea Bowman's address to the US Bishops in 1989
Less than a year before she died of bone cancer, Sr. Thea was invited to address the Catholic Bishops of the United States. Different as she was from this group–a Southern African-American woman, a nun raised among Protestants, a dying woman vibrantly alive–Sr. Thea was fully herself and very much at home speaking the truth of the Gospel to the Successors of the Apostles.
Fearless conversations about race, hosted by journalists of color, tackling the subject of race with empathy and humor. This podcast explores how race affects every part of society — from politics and pop culture to history, food and everything in between. This podcast makes all of us part of the conversation — because we're all part of the story. Code Switch was named Apple Podcasts' first-ever Show of the Year in 2020.
Articles & Letters
In the beginning, there were Black Catholics: U.S. Catholic October 12, 2020
In 1993, Father Cyprian Davis sat down with the editors of U.S. Catholic to talk about Black Catholic history and the future of the Black Catholic Church.
The History of Black Catholics in the United States
Perhaps the most essential text for understanding the situation of black Catholics.
Created in God's Image: A Pastoral Letter on the Sin of Racism and a Call to Conversion
Informed by contemporary social science, it lays out the ethical and spiritual challenges of being a follower of Christ in a society of white privilege.
Website
The goal of this website is to contribute to our shared anti-racist racial justice commitment. The hope of Tema Okun, the creator of this website, is to offer an organizing and justice building tool, one that helps us live into a collective vision of nourishment, resourcing, and cherishing ourselves and each other as we dream, build, stumble, get back up again, and cultivate compassion on our way together. The website contains artwork, poetry, quotes, and videos from racial justice activists, ancestors, warriors, and healers. 
Pamphlets
Poverty and Racism: Overlapping Threats to the Common Good
This is a concise overview of the interrelationship between white privilege and economic disadvantage, with a series of concrete actions necessary for achieving the economic justice called for by Catholic social teaching.
Books
This eye-opening book challenges you to do the essential work of unpacking your biases, and helps white people take action and dismantle the privilege within themselves so that you can stop (often unconsciously) inflicting damage on people of color, and in turn, help other white people do better, too.
Racial Justice and the Catholic Church
A leading black Catholic moral theologian addresses the thorny issue of racial justice past and present. Massingale writes from an abiding conviction that the Catholic faith and the black experience make essential contributions in the continuing struggle against racial injustice that is the work of all people.
Breaks down the different types of racism and antiracism in our American society.
Stamped: Racism, Antiracism, and You
Excellent young adult book (but perfect for everyone!) on the history of racism in the United States.
Caste: The Origins of Our Discontents
In this brilliant book, Isabel Wilkerson gives us a masterful portrait of an unseen phenomenon in America as she explores, through an immersive, deeply researched narrative and stories about real people, how America today and throughout its history has been shaped by a hidden caste system, a rigid hierarchy of human rankings.
White Like Me: Reflections on Race from a Privileged Son
Fr. Massingale notes that this has one of the most profound impacts on his white college students. Reads more as anecdote than social analysis.
Racial Sobriety: Becoming the Change You Want to See
Focuses on the harm experienced by both whites and persons of color who live in a racist society." Outlines a program for recovery with a pastoral approach.
That They May Be One: Catholic Social Teaching on Racism, Tribalism, and Xenophobia
Compendium of letters written by Catholic Church leaders on issues of racism and racial intolerance.
Interrupting White Privilege: Catholic Theologians Break the Silence
Founded in Catholic theology that puts the topic of race in focus.
Racism without Racists: Color-Blind Racism and the Persistence of Racial Inequality in the United States
Understanding how racial inequality persists despite widespread denial by individual whites of any racist intent; discusses strategies used by whites to minimize the existence of racial injustice and their participation in it.
Understanding and Dismantling Racism: The Twenty-first Century Challenge to White America
Used by Fr. Massingale in his college courses.  Written by a longtime white racial justice activist with a history of faith-based involvement, it is a very complete (and unsparing) overview.
Uncommon Faithfulness: The Black Catholic Experience
Anthology of black Catholic thought from theologians, ethicists, and scholars.
Seven Fates
Racial Healing Stations
This evocative and devotional prayer service invites us to meditate on the inequities caused by racism through sacred art, music, lived experience and prayer.