Annual Advent Blessing, Dinner, and Presentation: An Evening with Don Shelby
Tuesday, December 19, 5:30 – 8:00pm
Saint Joseph Chapel and Teresa of Calcutta Hall
1600 Hennepin Avenue
Join Father Daniel Griffith in the Chapel at 5:30pm for a Blessing, followed by dinner and presentation in Teresa of Calcutta Hall.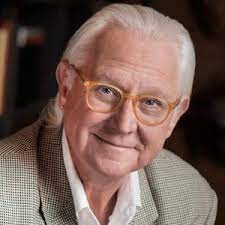 Don Shelby, writer, actor, media personality, will talk about his journey overcoming strokes that took away his ability to talk during this presentation of hope and resilience in the face of trauma.
Registration required by December 12.
Free of charge.
Sponsored by The Basilica Employment, Mental Health, and Disability/Access and Inclusion Ministries
Saint Joseph Chapel, ground level Requests for a Mass Intention are available Monday-Friday either for the 7:00am Mass…