**For tonight please use the southwest door, under the Hennepin Avenue steps.
Art Exhibit
June 3 – August 20
John XXIII Gallery and Teresa of Calcutta Hall & Basilica Church
Visual Artist [paintings, collage, and room environment]
Reception: Thursday July 20, 6:00-8:30PM
The collection of works moves between various, yet harmonious, methods and materials to highlight selections from Scripture and the Eucharistic Prayers.
Through it, Lisa seeks to generate beauty as a means of restoration for the human spirit and the human spaces we inhabit.
The new Pentecost mobile in the church was created by artist Lisa Bierer.
"This is meant to express the unity that is manifested in a diversity of expression. That's what we hear in the first reading today. They each heard the same message, but in their own tongue. How beautiful and rich is the Church because it reflects the Trinity of God: Father, Son, and Holy Spirit, one God in three persons." Fr. Daniel Griffith's Pentecost Sunday homily.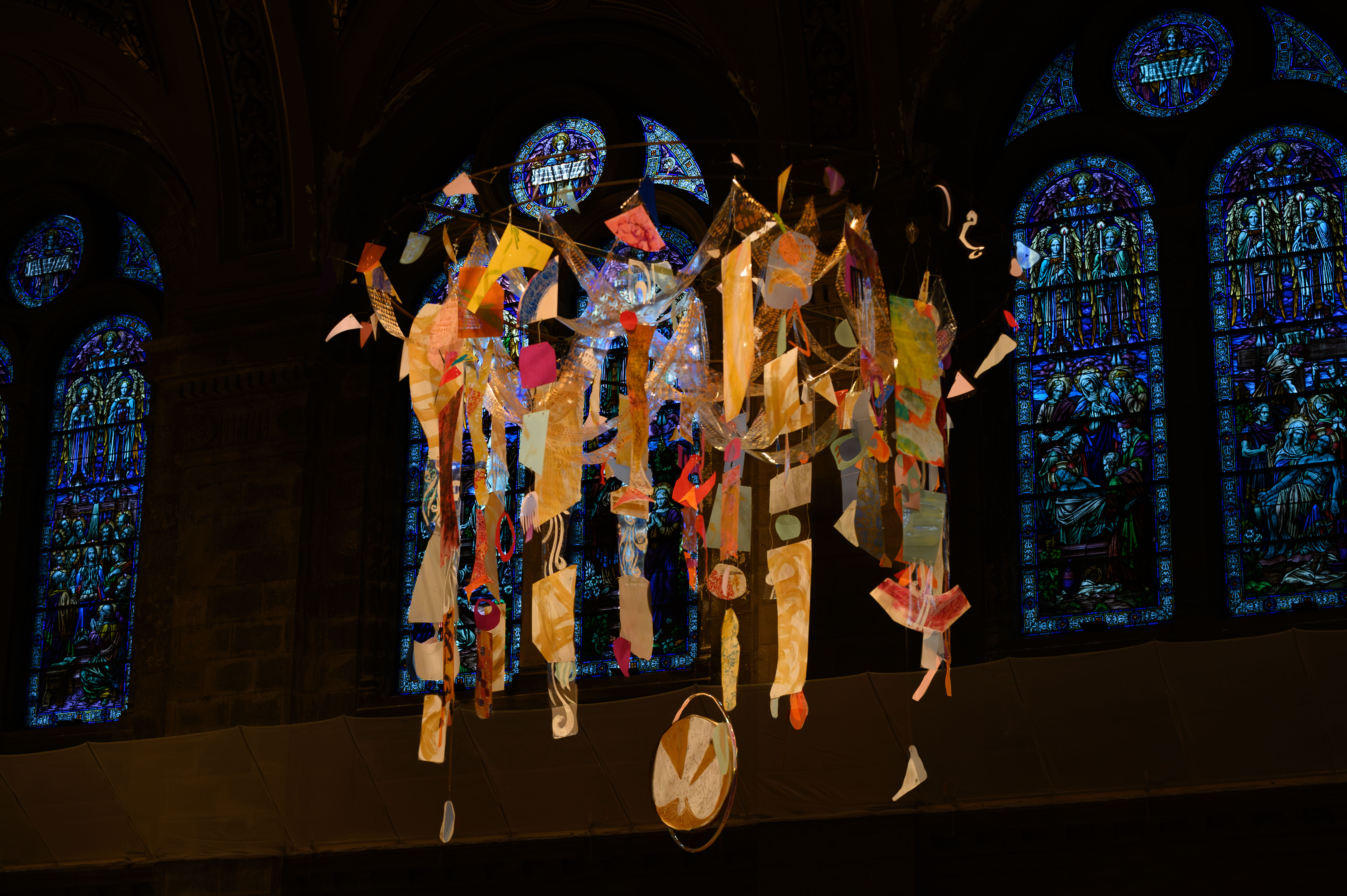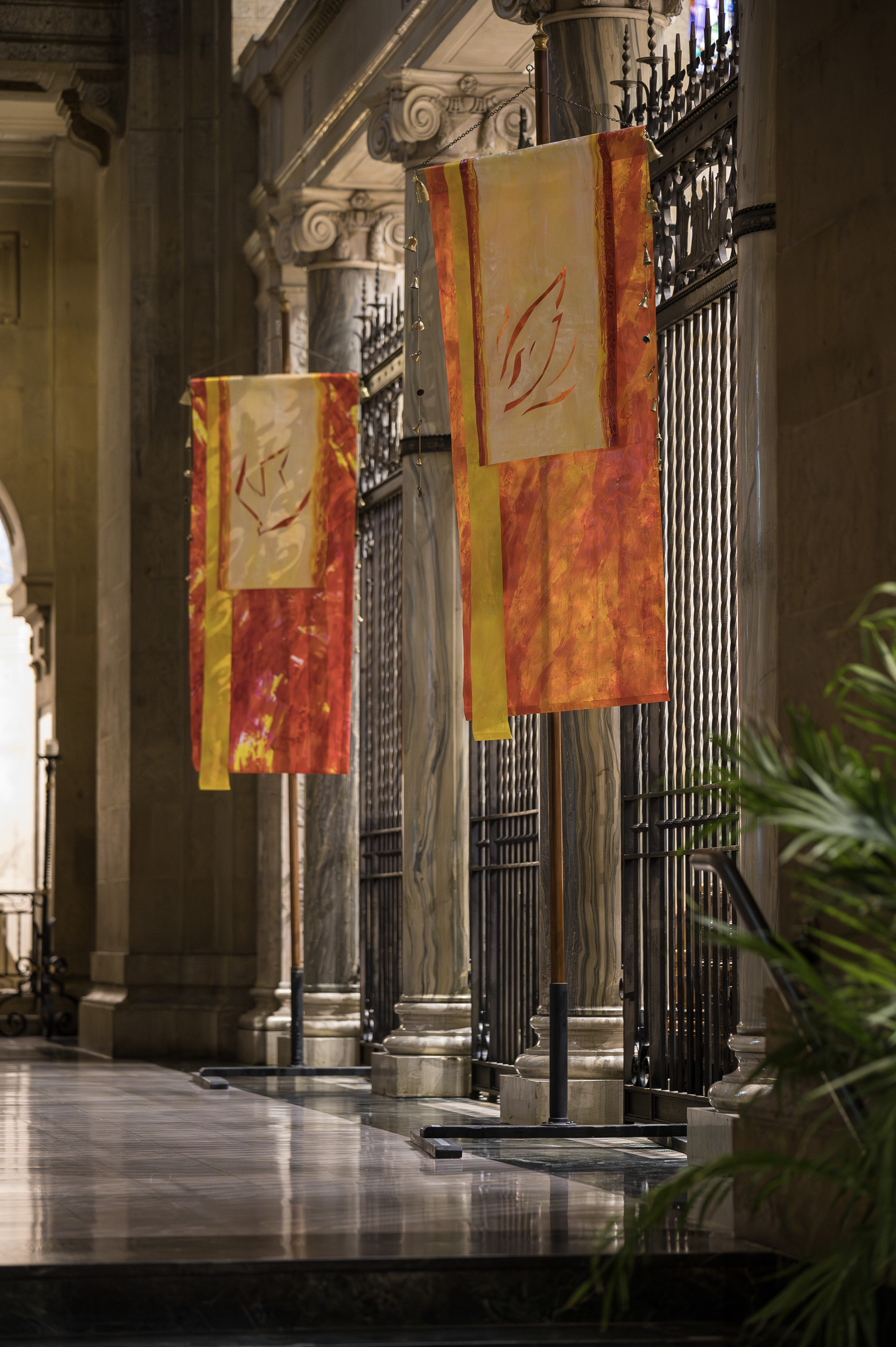 Saint Joseph Chapel, ground level Requests for a Mass Intention are available Monday-Friday either for the 7:00am Mass…