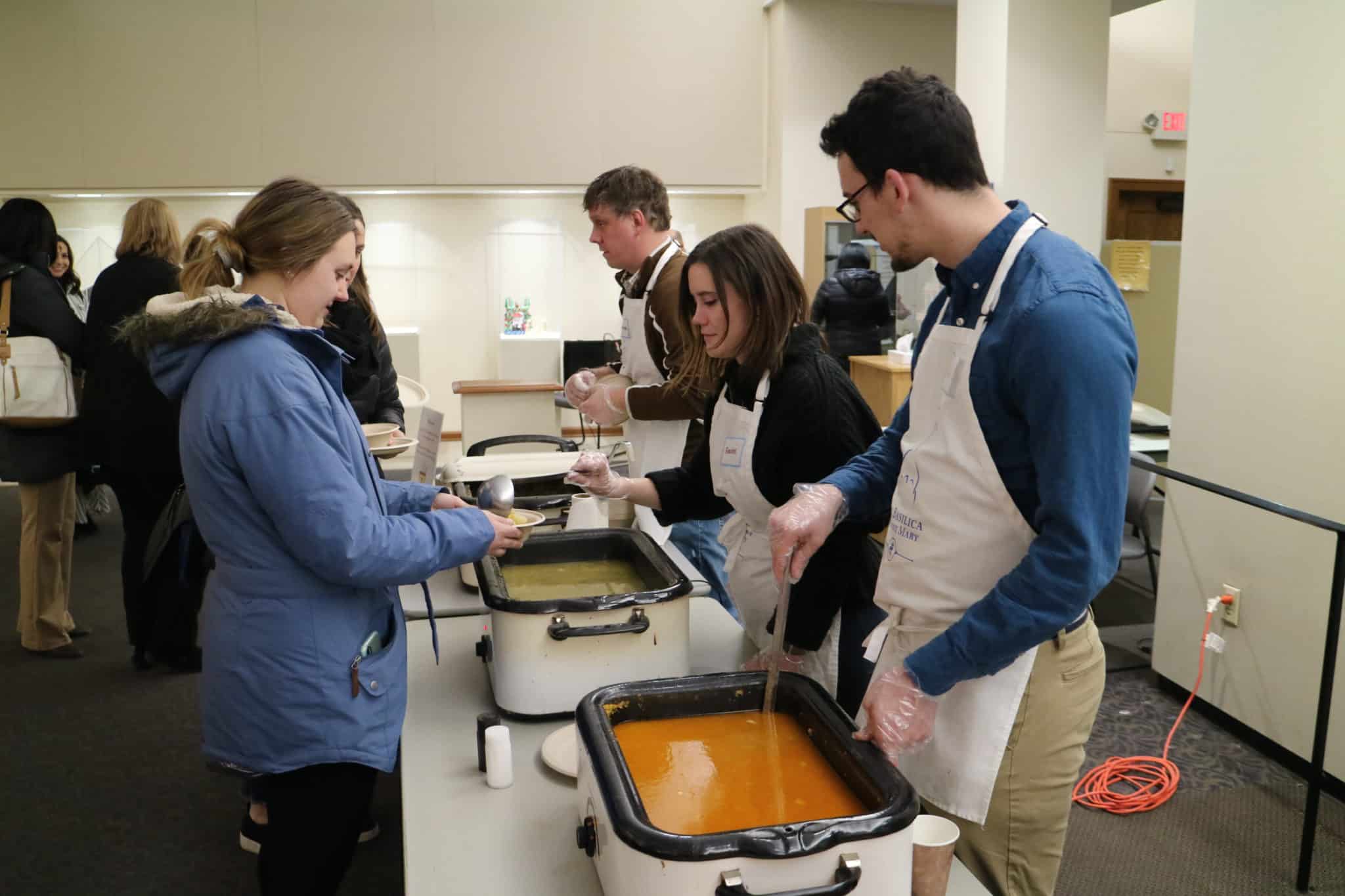 Soup following Noon Mass only. Evening soup meal canceled due to snow.
Join us for a vegetarian soup luncheon on Ash Wednesday.
Soup and bread will be served at 1:00pm  in the Teresa of Calcutta Hall (lower level of the church). The event is free, but offerings are accepted.
Saint Joseph Chapel, ground level Requests for a Mass Intention are available Monday-Friday either for the 7:00am Mass…
Join us in the Saint Joseph Chapel in-person or livestream.
Join us for Noon Mass Monday – Friday. Saint Joseph Chapel, ground-level of the church Livestream or…