Luminous Night of the Soul
Saturday, December 9, 7:00PM
Chapel Arts Series at the University of St. Thomas with The Basilica Cathedral Choir.
https://stthomas.edu/mission/office/chapel-arts-series/
Chapel of St. Thomas Aquinas the University of St. Thomas
Featuring music for Choir, String Quartet, Oboe, Piano, Organ. Works by Gjeilo, Tavener, Vivaldi, and others. Performers include: The Basilica of Saint Mary Cathedral Choir; Patrick Schneider, conductor; Samuel Holmberg, organ; Jacob Benda, piano.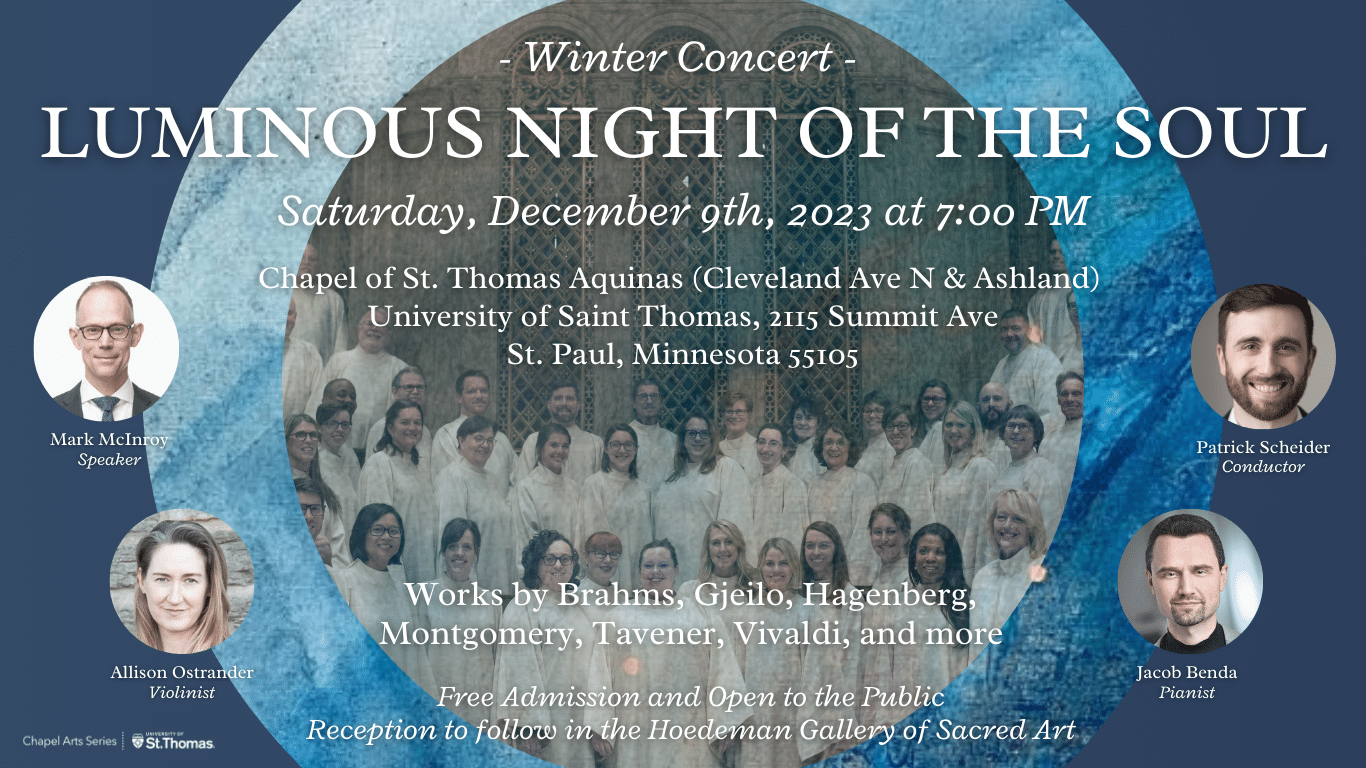 Saint Joseph Chapel, ground level Requests for a Mass Intention are available Monday-Friday either for the 7:00am Mass…