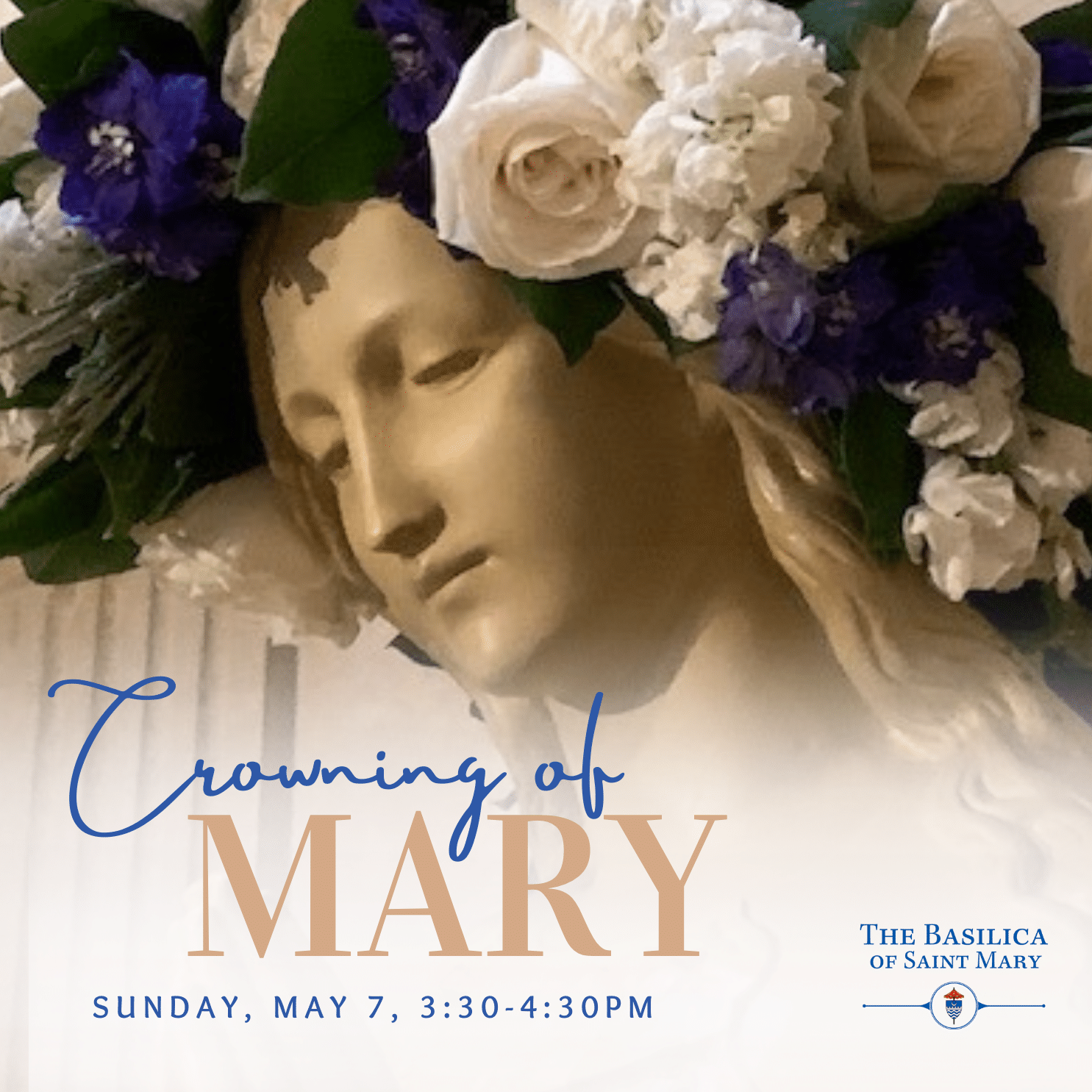 The month of May is dedicated in a special way to Mary, the Mother of God, Mother of the Church, and Patroness of The Basilica. Guests of all ages are invited to our Mary Crowning family-friendly event. Pre-registration is appreciated for supplies and planning, but walk-ups are also welcome.
3:30pm-4:10pm
Look for depictions of Mary in The Basilica, using "scavenger hunt" worksheets created for different age ranges.
Make your own flower crown or boutonniere to take home.
4:10-4:20pm
A short ceremony of song, prayer, and the crowning of Mary in the Immaculate Conception chapel of The Basilica.
4:20pm-4:40pm
Cookies and punch in the Mary Garden, on the west side of the church (or, in case of rain/cold, in the sacristy).
Take home a seedling of fresh rosemary to grow at home.
You are also invited to stay for the 5pm Mass.
Memorial Day Mass will be held at 10:00am in The Basilica. There will not be 7:00am or…