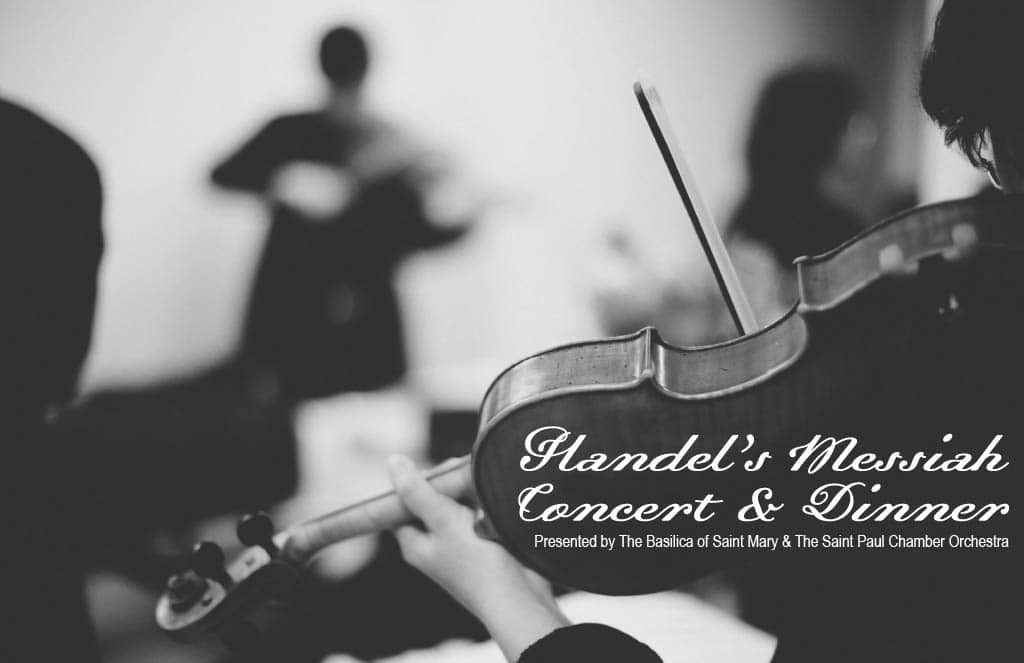 Plan to celebrate the holidays with dinner at The Basilica followed by Handel's Messiah by The Saint Paul Chamber Orchestra, an all-star roster of vocal soloists, and a renowned vocal ensemble.
Reception and Dinner  at 5:30pm
Concert begins at 7:00pm
Individual
$250.00
($95.00 contribution amount)
Sponsorship/Underwriter
$5,000.00
($3,760.00 contribution amount)
Table of 8
$2,500.00
($1,260.00 contribution amount)
All tickets purchased through The Basilica include dinner and prime and preferred seating in the church.
Proceeds support The Basilica's vision, mission, and ministries.
Questions? Contact Lori.
Underwriters:  Dr. and Mrs. Michael and Treva Paparella
Saint Joseph Chapel, ground level Requests for a Mass Intention are available Monday-Friday either for the 7:00am Mass…