The Minnesota Sinfonia welcomes virtuoso pianist Inna Faliks.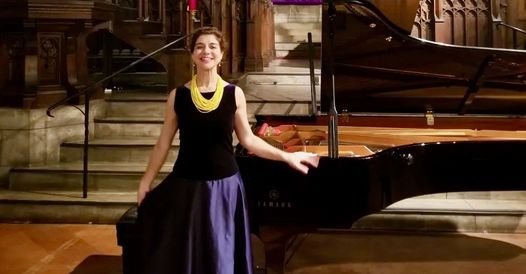 Our presentation of Wolfgang Amadeus Mozart's Piano Concerto Number 20 in D minor, K. 466 will showcase Inna's musical insight, technical virtuosity, and performance pyrotechnics. Known for its "persistent minor tonality, rumbling discontent, rich orchestration (including trumpets and kettledrums), stormy outbursts and pungent textural contrasts" (Classical Notes), Number 20 is one of only two Mozart concerti written in a minor key.
The concert will open with the world premiere performance of Artistic Director Jay Fishman's Contemplation. After an intermission the concert will close with Samuel Coleridge-Taylor's brilliantly crafted yet sentimental Novelletten and Ralph Vaughan Williams' shimmering and timeless Fantasia on a Theme of Thomas Tallis.
Featured Soloist: Pianist, Inna Faliks – "Adventurous and passionate" (The New Yorker) Ukrainian-born pianist Inna Faliks has established herself as one of the most exciting, committed, communicative and poetic artists of her generation. Faliks has made a name for herself through her commanding performances of standard piano repertoire, as well as genre-bending, interdisciplinary projects, and inquisitive work with contemporary composers.
She is the founder and curator of the Manhattan Arts Council award winning poetry-music series Music/Words, creating performances in collaboration with distinguished poets. A winner of many prestigious competitions, she has performed internationally in major venues such as Carnegie Hall's Weill Concert Hall, Metropolitan Museum of Art, Paris' Salle Cortot, Chicago's Orchestra Hall, and Moscow's Tchaikovsky Hall.
Sunday, February 19,  2:00pm
The Basilica of Saint Mary
For complete program information, please check www.mnsinfonia.org.
Practice Centering Prayer Group Saturdays, 8:00-9:00am via Zoom Study and share in how this ancient form of…