The St. Vincent de Paul ministry is hosting a series of interactive events which will allow participants to focus on personal wellness and building connections within the community.
A key focus of these events is to allow members of the Basilica congregation and guests of the SVdP ministries to participate together, side by side.
No registration is required. Consider joining us at one, or a few or all of these sessions:
July 8 & 22 and August 12 & 26 – Ellen Sweetman & Dr. Felicia Sy, Meditation and Mindfulness: Take time to recenter and care for yourself.
Teresa of Calcutta Hall, Lower Level
For more information or if you are interested in serving as a volunteer leader for one of these events, please contact Julia.
Guest Speaker Information: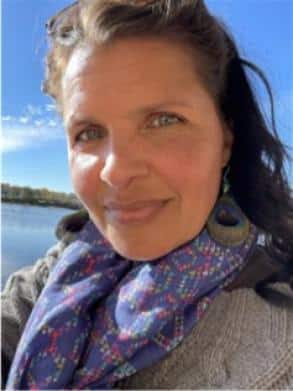 Photo provided by: Ellen Sweetman
Ellen Sweetman is a full-time creative, healer, visual artist, explorer, mentor, teacher and creator of livelybrush, LLC. She is currently integrating multiracial identity, trauma (individual and collective), and a variety of new modalities into her journey of learning and teaching creative medicine.
She volunteers with local community spaces in different capacities which includes finding your inner creative, teaching art as process, wellness with creativity, showing how playfulness and art can heal. She loves drumming, kundalini, connecting with nature, dancing with her 4 children, and diving into soul-filled communities.
She holds a Bachelor of Arts degree in Art, Theater, Spanish, certified in Creative Depth Coaching, School of Awakening/Unlearning, Conscious Healing, Collective Trauma, Mindfulness and Racial Somatic Abolitionism. Her journey as a wellness guide has led her on the path of tapping her own eclectic wisdom and creating new language around opening her heart, what it means to be, bridging realities, embodiment, agency and resilience.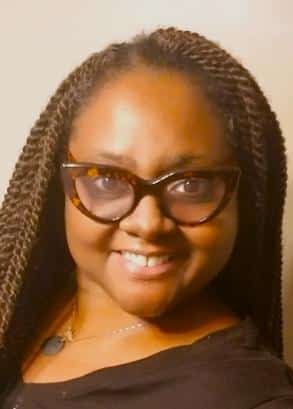 Photo provided by: Dr. Felicia Washington Sy
Dr. Felicia Washington Sy earned her Master's of Social Work from the University of Minnesota and her doctorate from the University of Denver Graduate School of Social Work. She is a licensed independent clinical social worker and traumatologist with over 20 years of experience providing trauma-informed care to sexual and physical violence survivors. Dr. Sy is an adjunct faculty member in the University of St. Thomas Graduate School of Social Work and combines mindfulness-based social work practice and intercultural theory to train direct practitioners to work with diverse populations across the Twin Cities Metropolitan area.
In this two hour introduction to mindfulness, Dr. Sy will guide participants on a personal and collective journey into how we can safely and soulfully access our innate mindfulness on a personal, collective and spiritual level. Participants will be introduced to somatic practices and skills in the area of yoga based gentle movement, meditation, and mindfulness.  This work and play is informed by the work of Shakti Gawain, Resmaa Menakemp, Thich Nhat Hanh, and Reverend Angel Kyodo Williams. All are welcome.  Persons of color/culture, 2SLGBTQ+ folks, disabled folks, and others of marginalized experiences may find particular resonance in the reclamation of the body for Transformation.
Saint Joseph Chapel, ground level Requests for a Mass Intention are available Monday-Friday either for the 7:00am Mass…