The St. Vincent de Paul ministry is hosting a series of interactive events which will allow participants to focus on personal wellness and building connections within the community.
A key focus of these events is to allow members of the Basilica congregation and guests of the SVdP ministries to participate together, side by side.
No registration is required. Consider joining us at one, or a few or all of these sessions:
October 28 & November 4 – Malena Xuona Trueing, Play in the Presence Moment: Join us as we welcome crossing the threshold from October into November. Play in Presence is a form of creative meditation. In this workshop we will move our bodies and labor with our hands around our discoveries of sharing and listening. Our time together is an invitation to tap your creative heart and invite curiosity around the marks you make and how they have a direct relationship to the resources and tools you seek. This workshop is trauma informed and based in a variety of traditions and wisdoms.
Teresa of Calcutta Hall, Lower Level
For more information or if you are interested in serving as a volunteer leader for one of these events, please contact Julia.
Guest Speaker Information: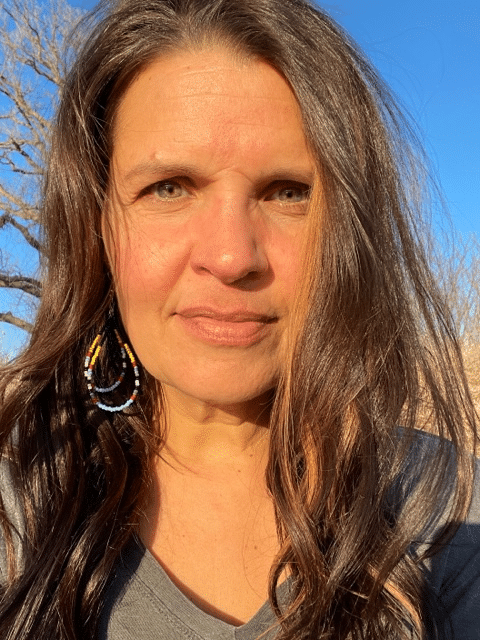 Malena Xuona Trueing: A creative, artist, and guide empowering individuals and collectives worldwide on their continuous healing journey. She is currently integrating multiracial identity, trauma (individual and collective), and a variety of new modalities into her journey of learning and teaching creative medicine.
She volunteers with local community spaces in different capacities which includes finding your inner creative, teaching art as process, wellness with creativity, showing how playfulness and art can heal. She loves drumming, kundalini, connecting with nature, dancing with her 4 children, and diving into soul-filled communities.
She holds a Bachelor of Arts degree in Art, Theater, Spanish, certified in Creative Depth Coaching, School of Awakening/Unlearning, Conscious Healing, Collective Trauma, Mindfulness and Racial Somatic Abolitionism. Her journey as a wellness guide has led her on the path of tapping her own eclectic wisdom and creating new language around opening her heart, what it means to be, bridging realities, embodiment, agency and resilience.
Vespers for the Season of Advent will be celebrated in The Basilica Choir Stalls located behind the…