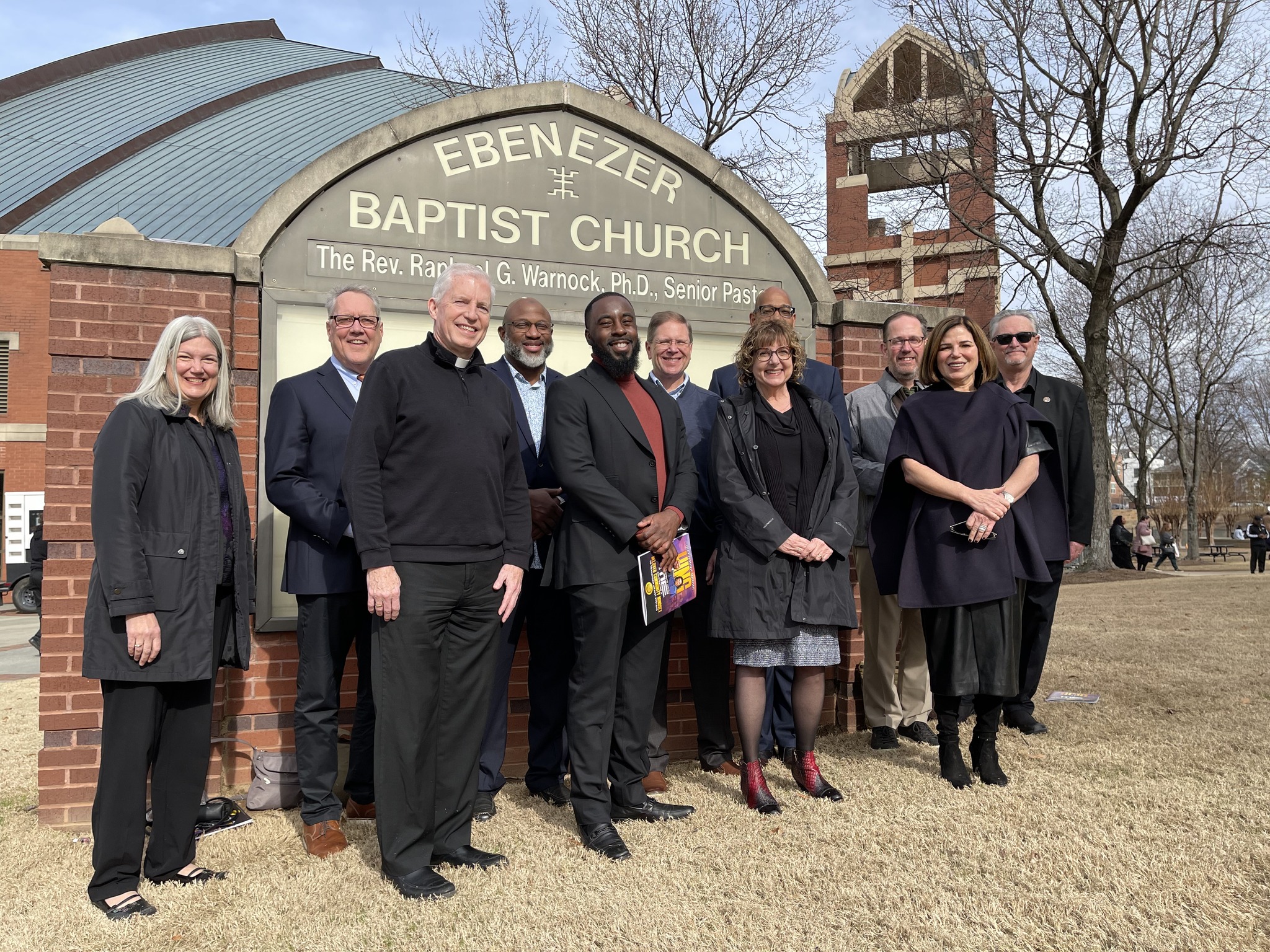 Over Martin Luther King (MLK) weekend, Minneapolis senior clergy traveled to Atlanta, Birmingham, Selma, and Montgomery for an interfaith civil rights journey.
We heard Bryan Stephenson, author of "Just Mercy" present at Ebenezer Baptist Church in Atlanta, walked the Edmund Pettus Bridge in Selma, memorialized the innocent children killed at the 16th Street Baptist Church in Birmingham, visited the new Legacy Museum and National Memorial for Peace and Justice in Montgomery, and bore witness at the myriad of powerful museums and monuments paying homage to the leaders and foot soldiers of the Civil Rights Movement.
Our hearts and souls were touched as we prayed together at significant moments, sharing each of our traditions' words of healing and reconciliation.
We are bringing our pilgrimage back to Minneapolis to share the lessons and insights we gleaned on this remarkable multi-faith journey.
Please join us for a series of three presentations of our trip, and for panel discussions and worship to commemorate the convergence of Ramadan, Passover and Easter on three consecutive Sundays in March from 4:00-5:30pm.
March 12 at Temple Israel – video premiere and panel discussion
March 19 at Westminster Presbyterian – video premiere and panel discussion
March 26 at Fellowship Ministry Baptist Church – an interfaith service of song and reflections.
Learn more
Saint Joseph Chapel, ground level Requests for a Mass Intention are available Monday-Friday either for the 7:00am Mass…
Join us for Noon Mass Monday – Friday. Saint Joseph Chapel, ground-level of the church Livestream or…
The Eucharist as Source and Summit of our Christian Life Series  "The Eucharist is God's response to…
National Catholic Conference on Restorative Justice University of St. Thomas School of Law Oct 5 – 7,…