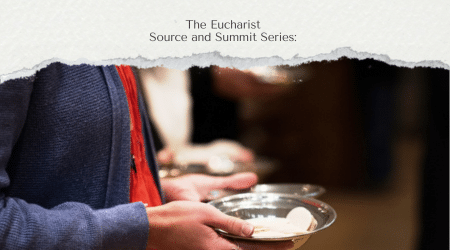 The Eucharist Source and Summit Series
A series of lectures on different aspects of the Eucharist.
September 10, 11:00am
Source and Summit: An Introduction to the Eucharist by Fr. Daniel Griffith
October 4, 5:30pm
Eucharistic Justice by Dr. Daniel Philpott, Professor of Political Science at The University of Notre Dame

Faith Formation & Sacrament Preparation Registration
September 17 Faith formation open house
Children's and youth classes are now open for registration.
Catechists and sponsors are currently needed. Learn more about volunteering.
Thank you to Janet Grove
Celebrating the impact Janet has had on The Basilica of Saint Mary for over 47 years.
Welcoming Joe Cybert
Director of Safety & Security / Independent Contractor
---
National Catholic Conference on Restorative Justice
University of St. Thomas School of Law
October 5 – 7
Single Day Pass $99
Co-hosted by Catholic Mobilizing Network and the Initiative on Restorative Justice and Healing on the campus of University of St. Thomas School of Law, this year's National Catholic Conference on Restorative Justice takes on the theme of "Journeying Toward Restoration."