"Bend your knees, mend your heart, and lend your hands."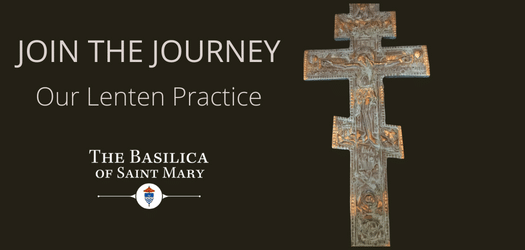 In his encyclical Laudato Sì. On Care for Our Common Home, which is addressed to "everyone living on this planet" Pope Francis calls for a radical and urgent "Ecological Conversion" which he grounds in Scripture and adds to our body of Catholic Social Teaching.
Pope Francis references the fact that "dominion" over the earth was entrusted by God to humans as found in Gen. 1:28. He argues that this is often used to justify the relentless exploitation of our planet. As a corrective he then offers Gen 2:15 where God calls on humans to both "cultivate and care" for our planet. Too often, he says we have excelled at cultivating or tilling the earth but have failed miserably at caring for our planet. Now is the time to change that and to urgently start caring for our planet.
In terms of our Catholic Social Teaching Pope Francis points out that all decisions we make have an effect on the environment. At the same time he points out that poor people and poorer countries bare the brunt of climate change while they are victimized by the unbridled pursuit of money and possessions in richer parts of the world.
As we continue our Lenten journey we invite you to consider the following suggestions for the three Lenten disciplines of fasting, prayer and charity. These can either be in addition to our previous suggestions or you can start anew.
Fasting from the use of plastic
Pope Francis does not mince words when he says: "The earth, our home, is beginning to look more and more like an immense pile of filth."
Inspired by Laudato Sì as well as by the great passion my late niece had for our planet I recently took stock of my kitchen and bathroom supplies and found so many one-time-use plastic containers. Granted, I am very diligent about recycling but even if all the recyclable plastic were recycled – which is not the case as much of it ends up in land fills at best and in oceans at worst – the energy it takes to recycle plastic contributes to the pollution of our planet.
In addition to fasting from food and drink this week lets consider fasting from the containers that are used to package these. Maybe we can consider alternatives to liquid cleaning products that so handily come in plastic containers. And we could investigate bamboo alternatives to plastic and paper made from wood. For many  practical and attainable suggestions please go to: https://ourcommonhome.org/media/docs/Lenten-Plastic-Fast.pdf
Praying with Pope Francis
Pope Francis ends Laudato Sì with  prayers which he invites us to pray often. During this fifth week of Lent let us offer the following prayer on a daily basis.
---
O God of the poor,
help us to rescue the abandoned and forgotten of this earth,
so precious in your eyes.
Bring healing to our lives,
that we may protect the world and not prey on it,
that we may sow beauty, not pollution and destruction.
Touch the hearts of those who look only for gain
at the expense of the poor and the earth.
Teach us to discover the worth of each thing,
to be filled with awe and contemplation,
to recognize that we are profoundly united with every creature
as we journey towards your infinite light.
We thank you for being with us each day.
Encourage us, we pray, in our struggle for justice, love and peace
---
Charity: purchase sustainably and ethically sources products

In his encyclical Pope Francis praises St. Francis for lifting up the "inseparable bond between concern for nature, justice for the poor, commitment to society, and interior peace." Pope Francis then goes so far as to say that we need to respond to "both the cry of the earth and the cry of the poor" as both are profoundly connected.

This seems like an enormous task. Besides we are not decision makers. We are subject to decisions made by others who have much more power and wield much greater influence than we do. Yet maybe the task is not for one person to make big changes but rather for a great number of people to institute small changes.

This week maybe we can examine our buying behavior to make sure we know where any products we buy come from. The important question to ask is how these products impact the lives of others especially the lives of those making them. In other words, let's commit ourselves to buying products that were sustainably sourced and ethically produced.
And as I have mentioned since we began this series, please remember to be patient with yourself and others and don't let yourself be overwhelmed. Lent is neither an endurance test nor a time to prove our Christian heroism. Rather, Lent is a time to slow down and ponder what is essential to our faith and thus to our life as Christians. So please pace yourselves. Give yourself and others the necessary space. And above all be patient with yourself and others.
Blessed Lent.
Johan van Parys
Director of Liturgy & Sacred Arts