Join the Journey! "Bend your knees, mend your heart, and lend your hands."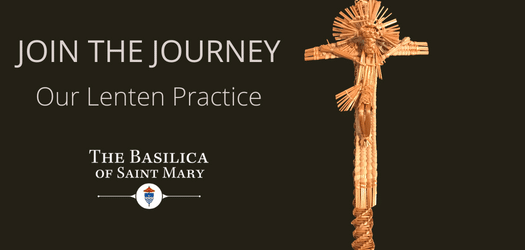 "There is neither Jew nor Gentile, neither slave nor free, nor is there male and female, for you are all one in Christ Jesus." Gal. 3:28
On March 21, 1960, police opened fire on a group of black demonstrators in Sharpeville, South Africa. They killed 69 people, including 8 women and 10 children and wounded 180. The response to the Sharpeville Massacre was immediate and worldwide. It would, however taken another 30+ years before apartheid was abolished. And it was in Sharpeville that President Nelson Mandal signed the Constitution of South Africa in Sharpeville on December 10, 1996. March 21 is commemorated as Human Rights Day in South Africa.
In 1979, the United Nations General Assembly established a week of solidarity with the peoples struggling against racism and racial discrimination which was to begin on March 21. Every year since then, March 21 has been marked as the International Day of the Elimination of Racial Discrimination.
Pope Francis has spoken out against racism and xenophobia on numerous occasions calling racism "a virus that quickly mutates and, instead of disappearing, goes into hiding, and lurks in waiting." He also stated that "instances of racism continue to shame us, for they show that our supposed social progress is not as real or definitive as we think." And he said very poignantly that "we cannot tolerate or turn a blind eye to racism and exclusion in any form and yet claim to defend the sacredness of every human life."
During the fourth week of Lent as we commemorate International Day of the Elimination of Racial Discrimination let us bend our knees by praying the Stations of the Cross against Racism; mend our heart by fasting from privilege and comfort; and lend our hands as we strive to eradicate racism from our world.
Bending our Knees while Praying the Stations against Racism

The Stations of the Cross are a moving mediation on the Passion and Death of Jesus which ultimately resulted in his resurrection and our share in it by virtue of our baptism.

The Stations of the Cross are also an invitation to all of us to ponder the suffering that is still prevalent in our world and to ask ourselves how we can make a difference.
Mending our Heart by Fastingfrom Privilege and Comfort

Most of us, white people do not see ourselves as racists. We have BIPOC friends. We support BIPOC owned businesses. And yet we accept the status quo of white privilege and fall prey to the sin of silence.

It is difficult and hard work to face the reality that our institutions and even our church are stained by racial prejudice and discrimination. It is much easier to look the other way.

During this week of Lent let's take a hard look at the comfort of privilege many of us enjoy and let's honestly face the harsh reality that racism permeates much of what we do.
Lending our Hands as we Strive to Eradicate Racism from our World
Grounded in the Gospel and Catholic social teaching, Pax Christi USA strives to be the "peace of Christ" in the world today. You can learn about their anti-racism movement by visiting: https://paxchristiusa.org/racial-justice/
You can learn about The Basilica Equity-Diversity-Inclusivity Initiative at https://mary.org/equity-diversity-inclusion/ . There you will find the Basilica EDI Position Statement as well as suggestions for ways you can get involved in this important work.
And if you are up for some good yet challenging reading, Me and White Supremacy: Combat Racism, Change the World, and Become a Good Ancestor by Layla F. Saad and White Fragility. Why it's so Hard for White People to Talk about Racism by Robin Diangelo are eye opening. These books expose the racism that often hides behind the veneer of acceptance.
And please remember to be patient with yourself and others. Lent is not an endurance test or a time to prove our Christian stamina. Rather, Lent is a time to slow down and ponder what is essential to our faith and thus to our life as Christians. So pace yourselves. Give yourself and others some space. And above all be forgiving.
Blessed Lent.
Johan van Parys
Director of Liturgy & Sacred Arts