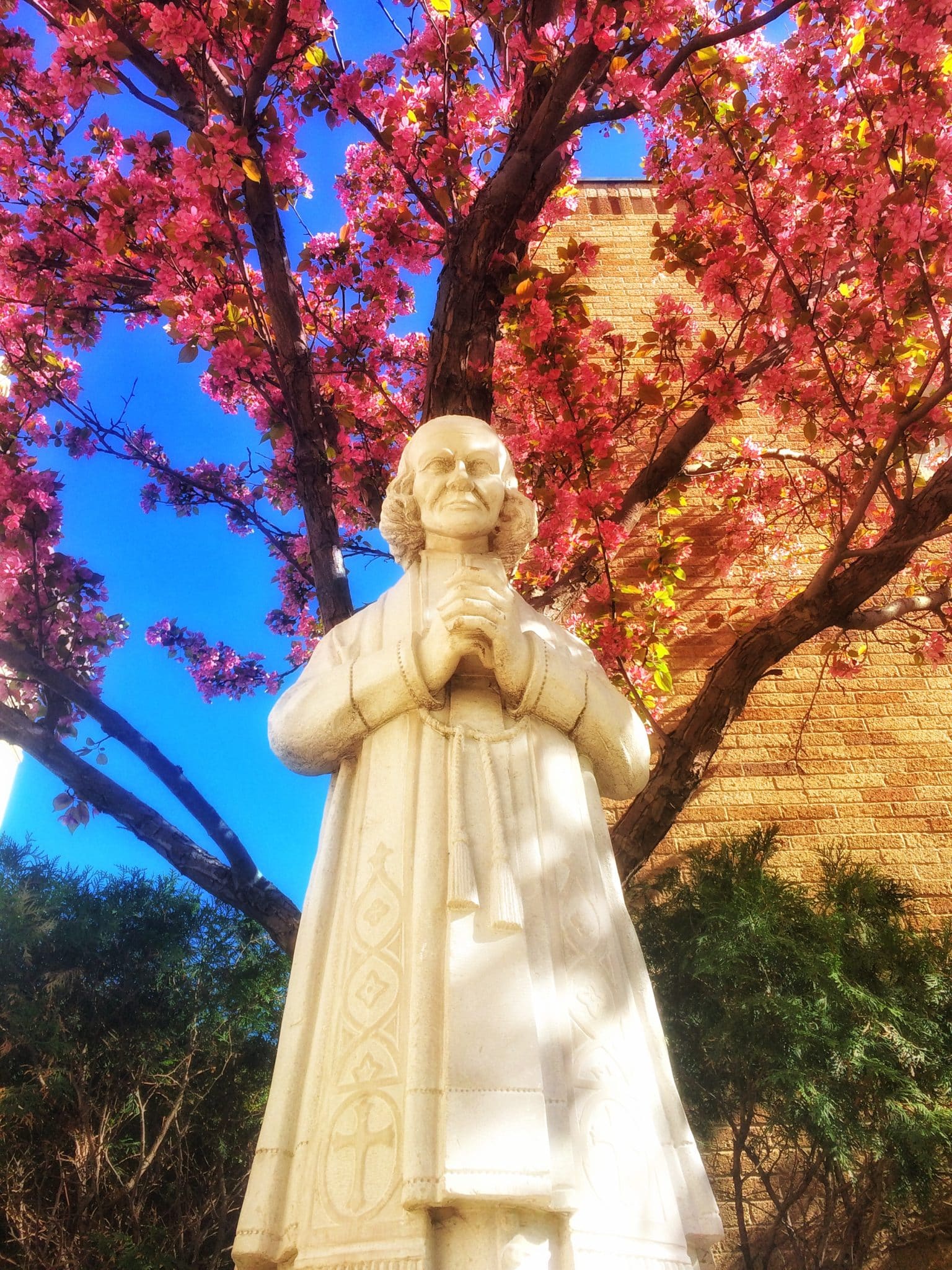 Father Jean-Baptiste-Marie Vianney (1786-1859), also known as the Curé of Ars is the patron saint of priests. After much struggle due to external circumstances such as the French Revolution and the Napoleonic wars he was ordained a priest.
He spent the better part of his priestly ministry in the small town of Ars, counting 230 inhabitants. Word of his deep faith and especially his commitment to sacrament of reconciliation spread quickly. As a result thousands of people came to Ars to seek his advice and to go to confession. It is said that during the summer he spent 16-18 hours a day in the confessional.
St. John Vianney was canonized by Pope Pius XI in 1925.
 
The Feast of St. John Vianney is celebrated on August 4.

Our statue of St. John Vianney originally stood in the shrine which is now dedicated to Our Lady of La'Vang, next to the sacristy. Today it stands surrounded by trees and flowers in the Vocation Garden of The Basilica.